Welcome to the Four Seasons Inn, in the heart of Maggie Valley, North Carolina, the Inn that thinks it's a bed and breakfast!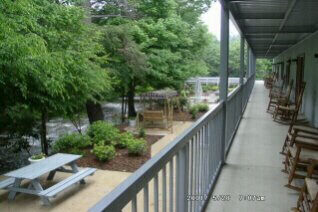 If you are one of our many repeat customers, you already know that we are unique in the personal way we offer you a very clean and comfortable place of rest and peaceful creekside relaxation.
For those of you who have not had the pleasure of staying with us yet, Four Seasons Inn will impress you with our full range of amenities and room choices. From our elaborate Executive Suite to our large economy rooms, you will not be disappointed. You and your family can cookout in our creekside picnic areas, sit in our oak rockers overlooking the ever rushing Jonathan Creek, relax in your own private jacuzzi, swim in our heated pool, or take in the many sights and activities in the area.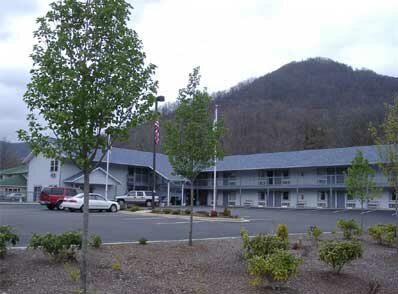 We love our Maggie Valley, so we are open year round and offer seasonal rates and specials throughout the year to reward our customers. We offer individual attention and mountain hospitality. Our rooms are first class and well appointed. We even do our own laundry so that your bed linens are as fresh as can be. You will enjoy our free bright and early continental breakfast offering the finest muffins, donuts and danish as well as fresh juice, fruit, hot coffee, cider or hot cocoa.
Come meet our cheerful, dedicated and loyal staff who are ready to make your stay something very special and memorable! You will want to come back again!